Maruhide is one of the largest and premier uni processor in the United States. Trusted by Michelin chefs, fine restaurants, and other distributors since 1975. Maruhide Marine Products helps our wholesale partners serve their customers the finest uni from Santa Barbara.

cracked, packed, and shipped fresh same day in Long Beach, CA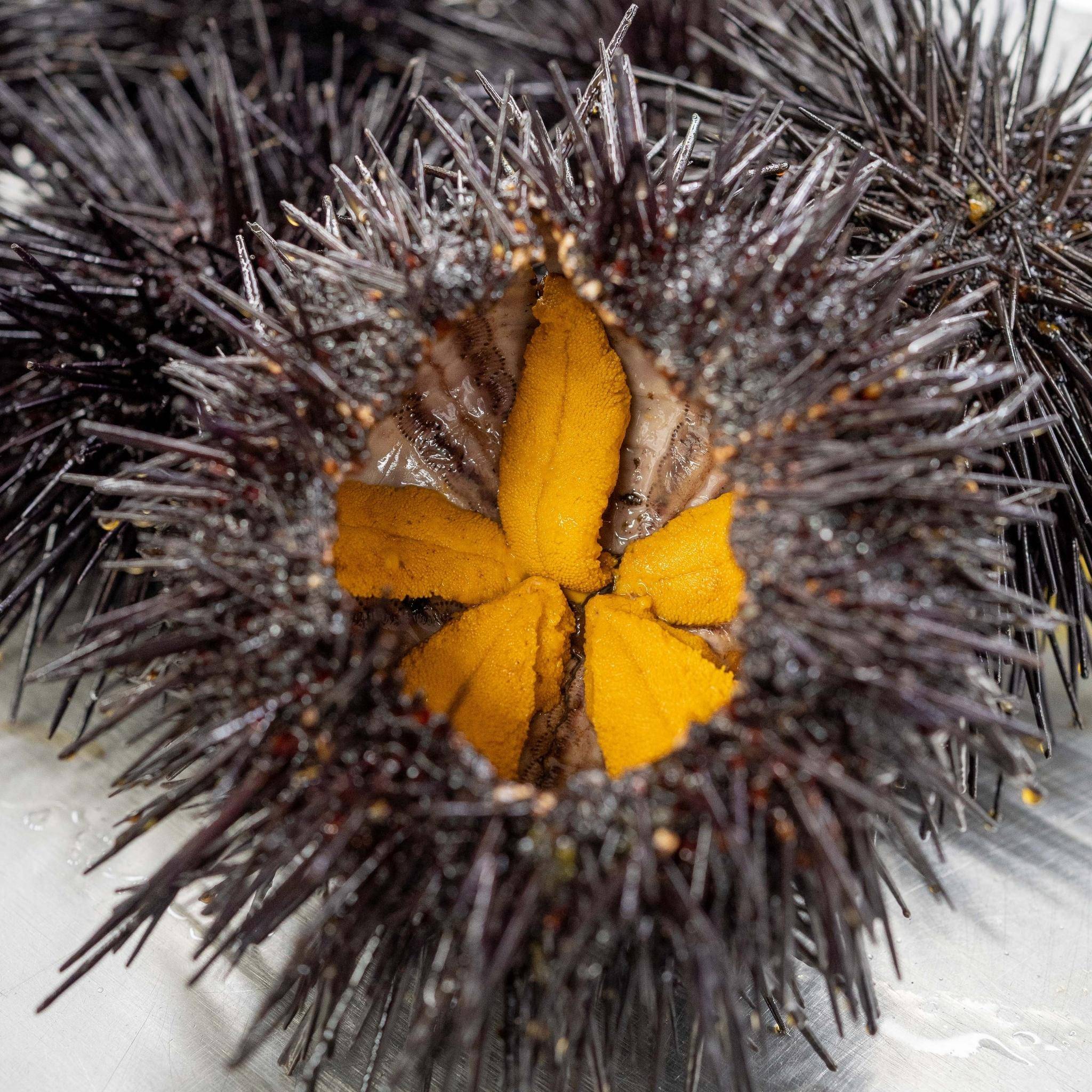 wild red sea urchin in Santa Barbara is typically larger and sweeter than the prized bafun uni in Japan.

diver's harvest the live red sea urchin. our refrigerated trucks deliver the live urchins to our factory.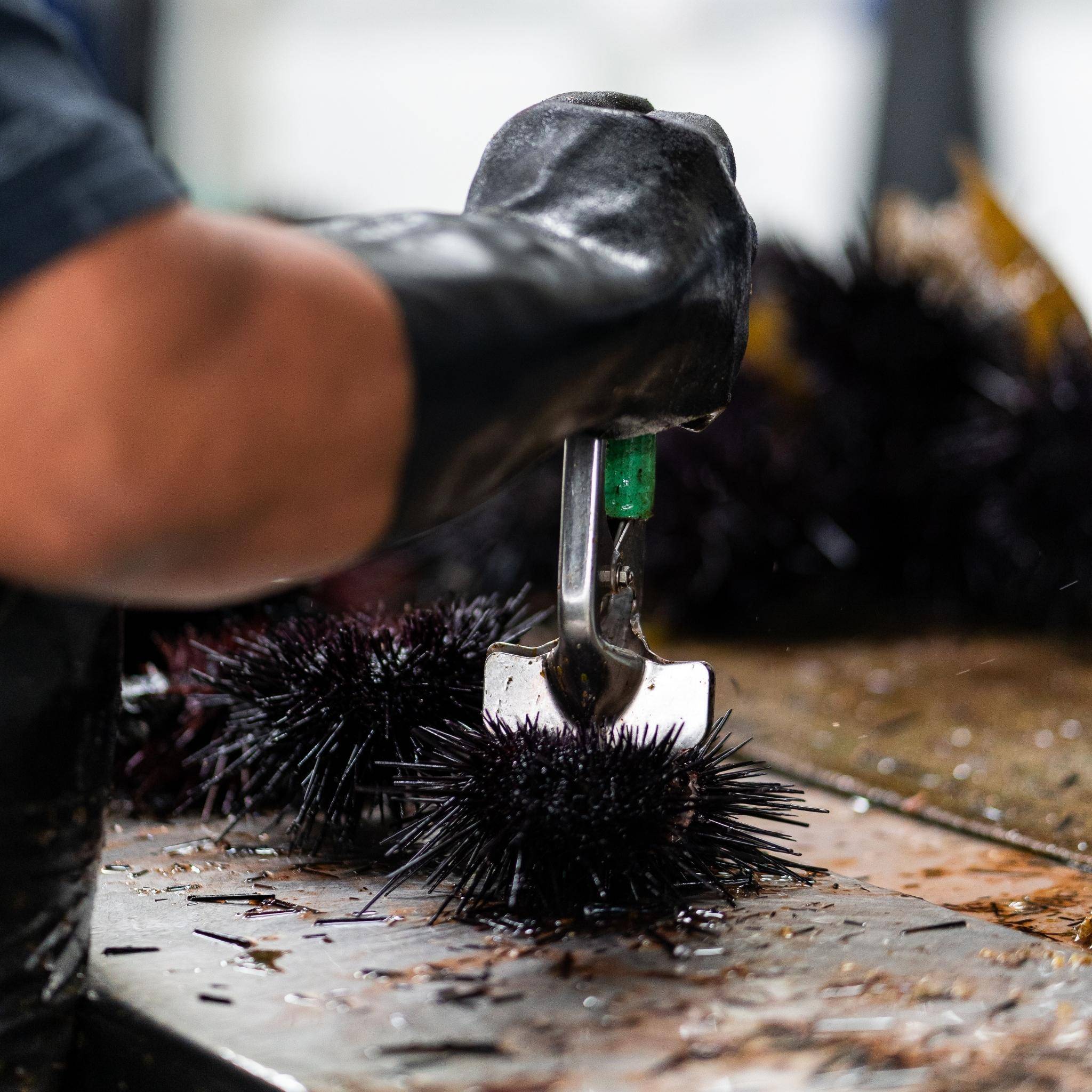 instead of sitting on a shelf, our team cracks live sea urchin fresh to each new order.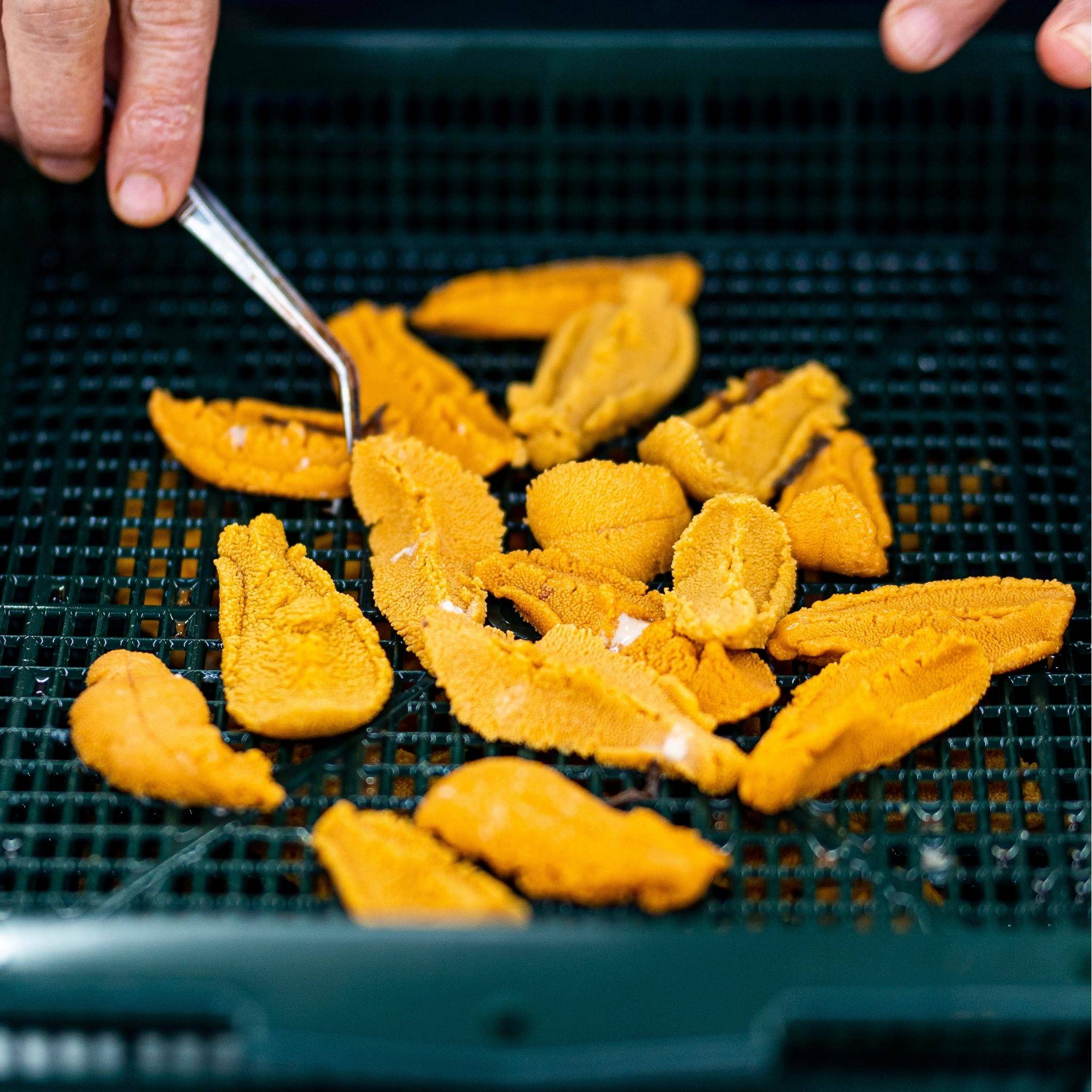 we have multiple grades of uni for all of your customers. reach out to us with any questions.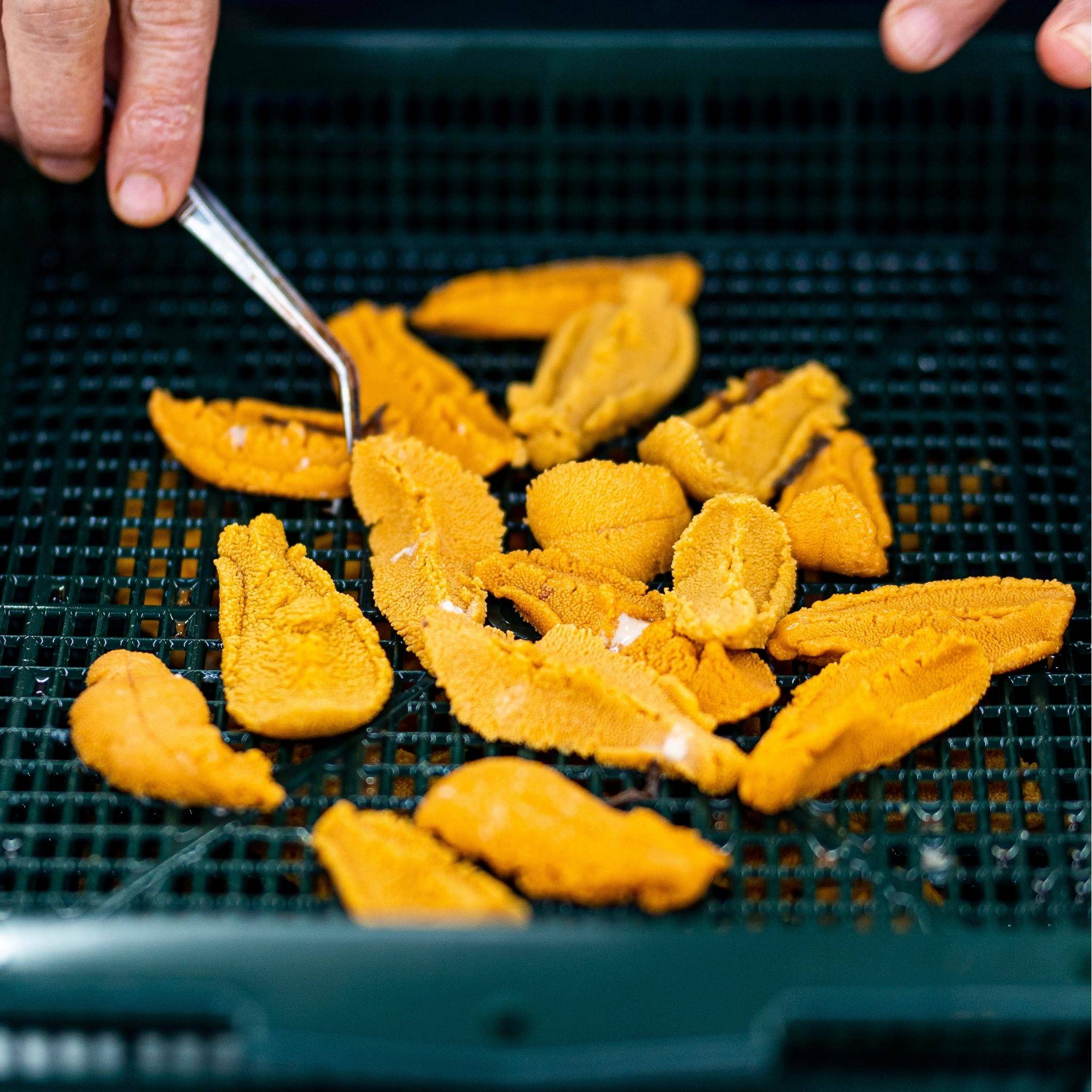 unmatched freshness by shipping out your order on the same day it's processed, since 1975.

ORDERING / FRESH UNI GRADES
What grade of uni are there and is there a minimum order?
We have 2 grades of uni available for wholesale purchase. We sell by the case, but are happy to discuss your needs.

10 pocket trays are 200 grams (net weight) and 48 trays per case.

5 pocket trays are 100g (net weight) and 78 trays per case.

Silver Grade (Good)
$48 per tray

Gold Grade (Better)
$58 per tray

If stored correctly, uni lasts about one week from the ship date. Uni should be stored between 36° to 40°F.

How much is shipping and how does my order ship?
Wholesale orders ship through airline carriers. Customers will be responsible for selecting the airline and paying the shipping fee. In addition, we charge $75 extra for the airport handling fee. We will make the airplane booking and take your order to the airport - customers will pay via ship collect.

Can you ship wholesale orders with Fedex?
Our e-commerce orders at maruhideusa.com ship overnight with FedEx. We can ship your wholesale orders via FedEx, but we won't be responsible for any mishandling.

How long does shipping take?
Maruhide uni has a high demand. Bad weather, scarcity, and other factors determine if we have uni. If uni is in stock, we ship orders out on the same or the next day. Please reach out to us for availability.  

email ted@maruhideusa.com with any questions or to place an order