About Christine Kawamura
Maruhide is the premier uni processor in the United States trusted by Michelin chefs, fine restaurants, and other distributors.

Maruhide is the premier uni processor in the United States trusted by Michelin chefs, fine restaurants,and other distributors.

Hideo Kawamura founded MMP in 1975. He came to the United States with only $400 in his pocket but with a humble dream to make a name for himself. Hideo started working in the kitchen as a dishwasher, staff, and bartender. One day, he saw sea urchin being thrown away and saw a business opportunity.

Determined, he looked for investors and started Maruhide Marine Products. Our company started as a small factory uni processor in Long Beach, California. He saw everyone in the United States working 8 hours a day. As a foreigner, he had a mindset of working twice as many hours in order to succeed. Hideo believed in only selling the best uni he could get his hands on. His resilience and dedication to his craft allowed MMP to become the most successful uni factory in the United States today. Today, our factory is over 10 times the size, and we had tremendous growth.

Sea urchin was Hideo's heart and soul, and his legacy continues. His family is dedicated into preserving the original business model trusted by the culinary community, that uni should be cracked, packed, and shipped on the same day to ensure freshness.

Hideo's daughter, Christine Kawamura, currently leads Maruhide Marine Products. Christine forges her long-term business relationships on trust, transparency, kindness, and empathy. She continues her father's legacy by preserving Maruhide's meticulous standards for sourcing the finest uni and bringing fresh ideas to the table.

"The uni industry is small, and your reputation follows you. I find happiness by serving my clients the best uni they can get. Maruhide is the premier uni company in the U.S., and I'm selective on wholesale partners. I want to help preserve our oceans for future generations."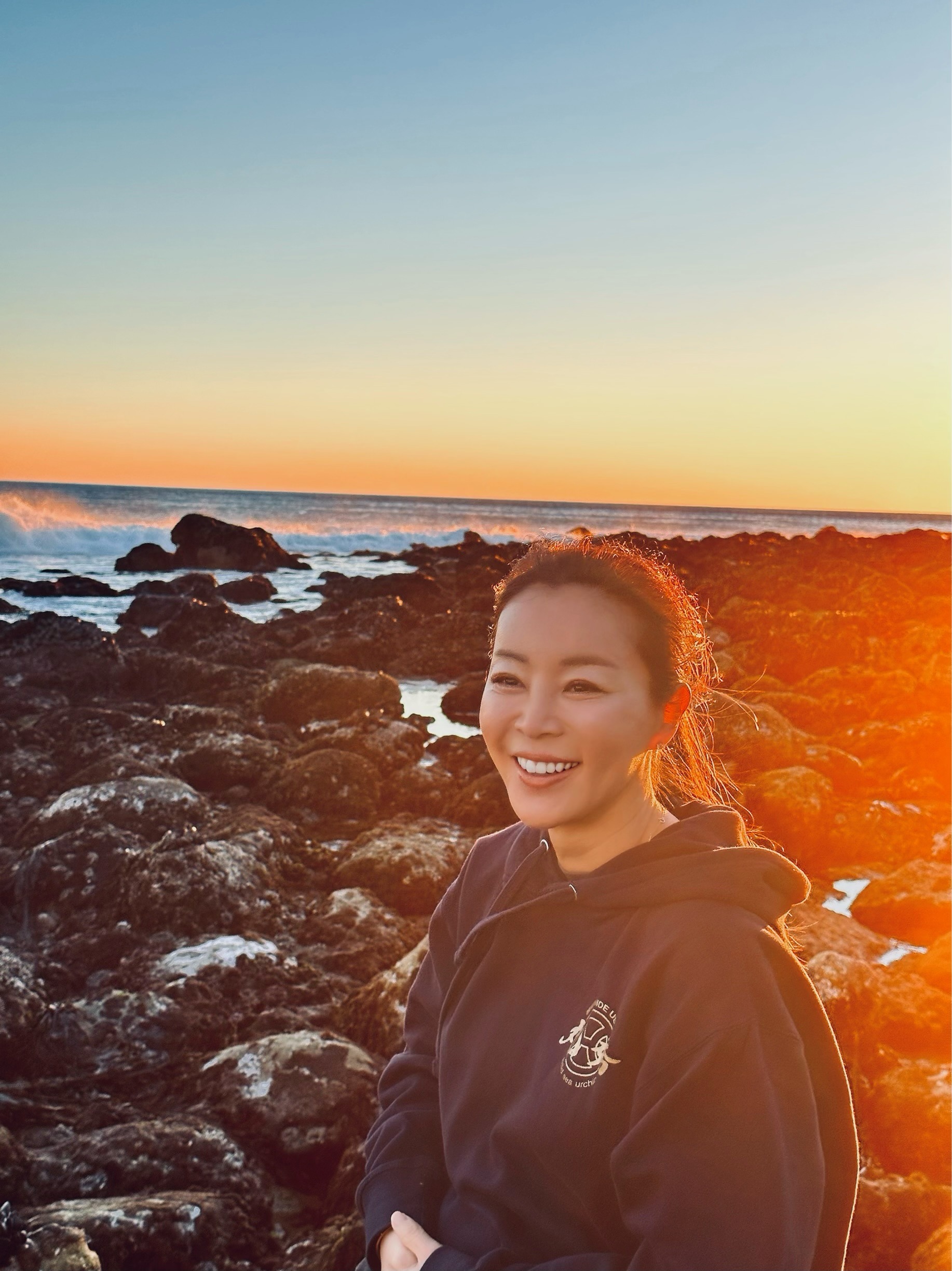 Before anything else, I am a mother of two beautiful children. I want my daughters to know they can accomplish anything in life with hard work and dedication, whether male or female. I lead by example and hope they will be proud of me one day.

There's a saying that goes: "If you want something done, give it to a busy mom." I'm a firm believer that's true.
-Kevin O'Leary, from Shark Tank

Many industries can be filled with shady practices and back-stabbing. However, I believe you can succeed without putting others down or taking shortcuts. You can uplift and help others throughout the journey. I work hard while staying honest and empathetic. In a male-dominated industry, I hope to inspire other leaders to treat others with respect.

What does success look like to you?

Success looks different for many people. Although we're the premier uni supplier, I still feel we're in our infant stage. I work long hours and think about how to make my customers happier. I haven't reached the point where I would consider myself successful, but I'm working hard toward it.

All successful businesses need a strong team, and one person can't accomplish success. I want to grow Maruhide much larger with my team and ultimately want them to be in a position where they can support their families. I treat my team as a family, and I've been lucky to be surrounded by unconditional support, love, and guidance. I must give back to the company by serving our employees, customers, and families.

What does food and your company mean to you?

Food brings people together and bridges different communities together. There is a Japanese adage, Go-en, which means serendipitous encounters that result in long and meaningful relationships. We hope our products bring people together at the dinner table and bring you a moment of happiness.

Can I be honest? The daily challenges of being an entrepreneur and mom motivate me when I wake up. Like so many others, I want to build a better future for my children. As a 2nd generation Japanese woman, I've encountered bullying, bias, and belittling. Some doubt I can run a seafood company, but the amount of success I've had so far reminds me I'm here for the right reason.

In Japanese, Kaizen is a business concept that means continuous improvement in all functions. I apply this concept in all aspects of my life, which inspires me to try my best every day, and I strive to be better than yesterday.

My passion, confidence, and determination allow me to push through the noise. I've learned to let things out of my control go and learned to ask for help when needed. I like to surround myself with people who are the best at what they do, and the talented staff you see at Maruhide reflects our company values.

Why do you want to continue your father's legacy?

This company was my father's baby, heart, and soul. Although he loved me very much, Maruhide was his number one priority. My father embedded his love for uni and adventurous, entrepreneurial spirit in me. I'm determined to provide the best sea urchin, expand our product lines, and become a trusted partner for our wholesalers. I'm grateful for the opportunity to continue my father's legacy and hope my kids can do the same one day.